Britannica's Early Years curriculum for ages 2-5 offers children a stimulating curriculum based on the revised UK national curriculum.
A play-based curriculum which is highly sought after around the world by both international and local schools. Based around the 4 themes and 7 areas of learning our students learn through cross-curricular topics that broaden and extend all children with opportunities to explore real life experiences.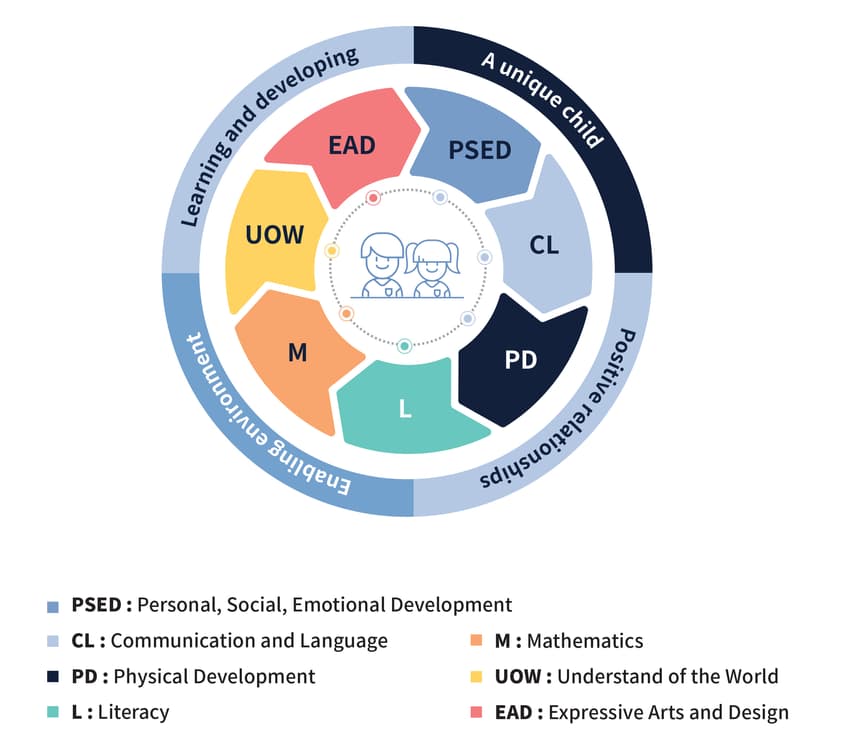 With a strong focus on 'every child is unique', the EYFS curriculum offers a rich purposeful learning experience that enables every child to thrive and create strong foundations for future learning.

Britannica's highly experienced and qualified staff plan, adapt and deliver a stimulating curriculum that offers all children the ability to develop skills in learning through an enquiry-based approach and critical thinking. Together children and teachers plan, work and review enhancing opportunities for developing social and intellectual skills.
Confident and Independent Learners
Our curriculum empowers all children to be confident independent learners who are emotionally strong individuals, giving them the ability to effectively communicate their learning to all. This enables every child to develop to their full potential, inspiring them to be life-long learners.