HOW SERIOUS IS THE CORONAVIRUS?
• It can cause flu-like symptoms, including fever, cough & difficulty to breathing.

• There is currently no effective vaccine
• Most people get better with enough rest, water to drink and medicine for pain
HOW LIKELY ARE YOU TO CATCH THE VIRUS?
• You could catch it if you have been close to a person who has the virus
• The chance of being in contact with the virus is currently under control in China, though there should be consistent self-protection in place to protect yourself and people around you.
• If you have travelled to areas where many people are infected, your chance of catching the virus is higher.


How can you stop coronavirus spreading?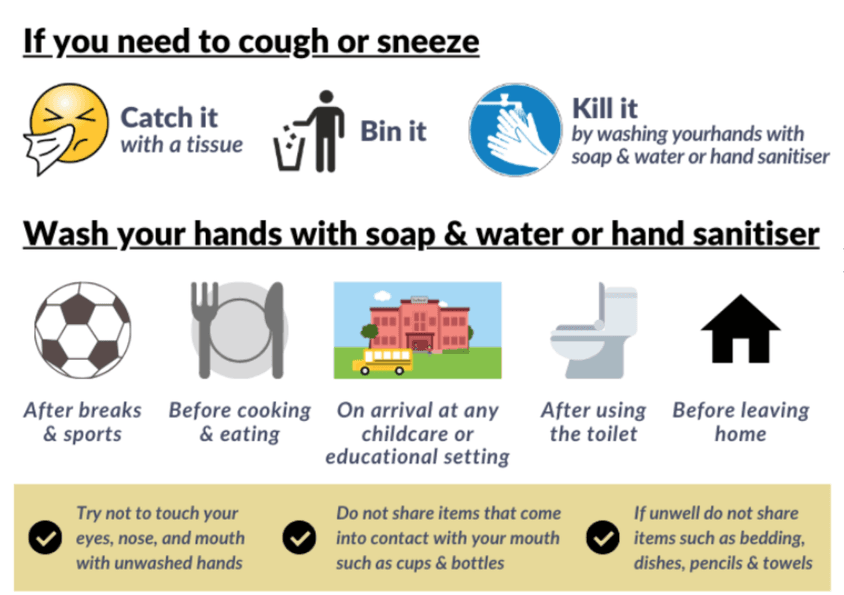 What should you do if you feel unwell
Keep away from others and stay at home to stop the infection spreading.
Avoid public transportation if you think you have symptoms of coronavirus. If you become unwell at a place of education, tell a member of staff and let them know if you have travelled to any other countries in the last 14 days.
If a staff member or parent thinks they have symptoms of coronvirus, they should promptly seek medical advice.Teachers and support staff should follow the local government + World Health Organisation advice