Can you please briefly introduce yourself?
Hi, I'm Olympia. I am from Sweden and I am in Year 8. I really like swimming and am a competitive swimmer.

What would you say are the advantages of studying at Britannica?
The advantages of studying at Britannica is that there are so many good quality facilities like the swimming pool and sports hall. All the teachers speak English and they make sure the lessons are engaging and interesting. There is also good food for lunches!
What are your favourite subjects and why?
My favourite subjects are: PE, English, History and Science because I think they are all interesting and all will be useful for me in the future. Also, English is a very useful subject because if you move to a foreign country and will need to speak English it will be very helpful. PE is one of my favourites as well because I just really like sports.
You are a native speaker of Swedish. What other languages can you speak or are learning?
I can speak Swedish and English fluently and am learning to improve my Mandarin; I have daily Mandarin lessons at school which really help.
Can you tell us about your younger sister's experience in Key Stage Two at Britannica?
My sister is in Year 4 and really enjoys learning at Britannica. She likes the teachers, lessons and variety of activities as well as playing at lunchtime. She has made many friends.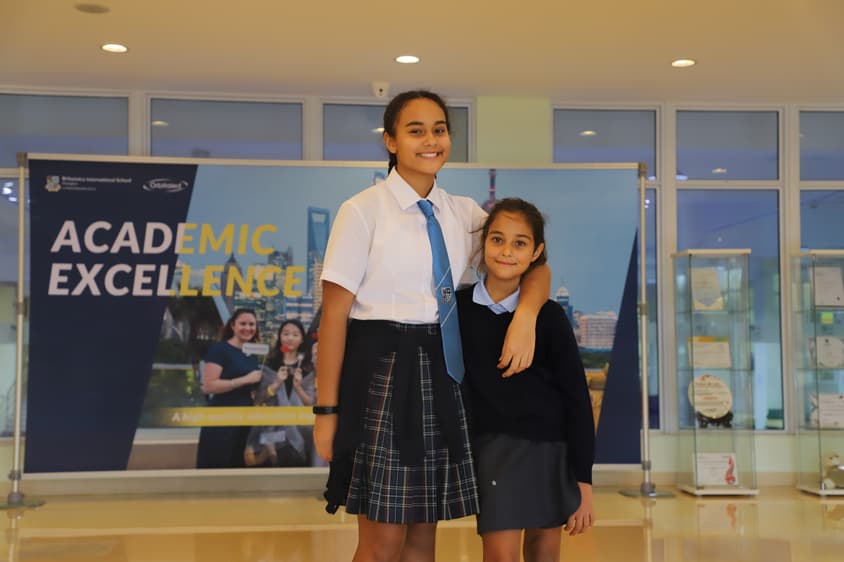 Can you tell us about your school life so far?
I started Britannica when I was in Year 1 and carried on until I was in Year 4. Then I moved to London and lived there for two and a half years. My family and I moved back to Shanghai when I started Year 7 and I joined Britannica again.
Have you enjoyed your time here at Britannica so far?
Yes, I have. The lessons that are taught here are really fun and interesting, as are the teachers. Also, there are so many different activities for you to choose to take part in before and after school. For example, I have swimming training twice a week in the mornings and once in the afternoons. I also take part in dodgeball, badminton and rounders as part of my After-School Activities. There are also non-sport activities on offer if you prefer those types of activities.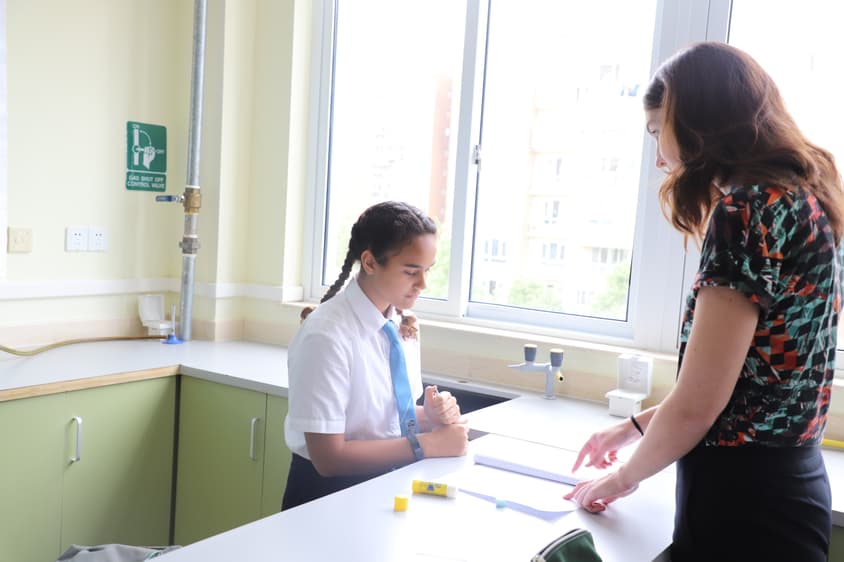 Why would you recommend Britannica International School, Shanghai to someone?
I would recommend Britannica to someone because there are so many different subjects and activities on offer - there is something for everyone. The teachers all speak English and make lessons fun. Plus, everyone is really kind.
What are your long-term goals for the future?
In the future I would like to live in Sweden and will probably continue with my swimming training. I'm not yet sure what I want to study at university but am going to study hard so I can get into a top university.