Dear Parents,
We are delighted to share with you a historic set of examination results from our Secondary students at Britannica, with our results being significantly higher in comparison with the UK national average and a further improvement on our own Secondary results from previous years.
Some notable statistics we would like to highlight include:
· 100% IGCSE pass rate
· 100% A*-C at A-Level
· All Graduates into first choice universities
For you to find out more about the school's recent academic achievements, the wide and diverse curriculum we provide and details of admission requirements, Mr. Paul Farrell, Vice Principal and Head of Secondary, is hosting a lunch to discuss these points. You are warmly welcome to join and learn more about the strengths of Britannica's Secondary Phase. After lunch your child will then have the chance to complete an assessment, have an individual interview and make an application for our 2019-2020 cohort.
Time: Tuesday,Sept 24th at 11:30 am
Location: 1988 Gubei Road, Shanghai (address for a taxi: 上海市闵行区古北路1988号,近吴中路)
Interested parents can click hereto register.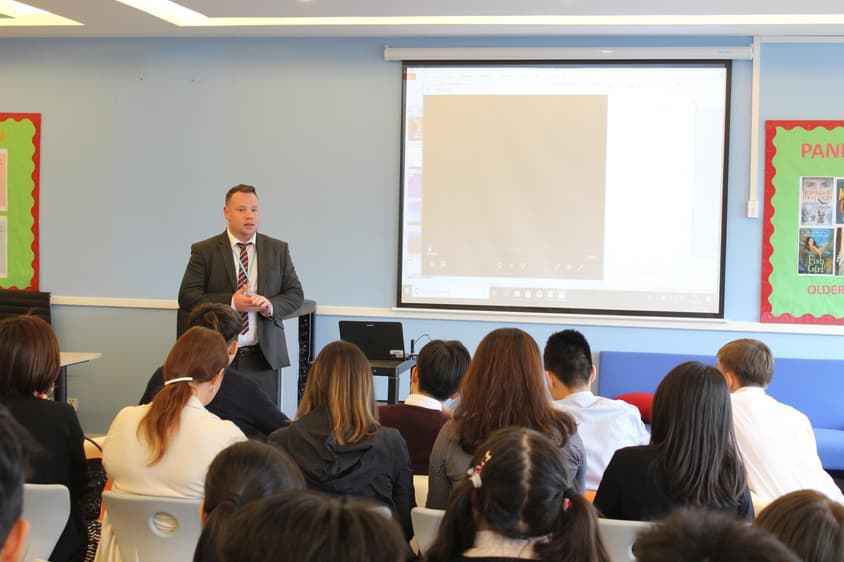 Mr. Paul Farrell
Vice Principal and Head of Secondary Paul attended university in Scotland where he studied both physics and Pure Mathematics. Since then he has taught in high achieving international schools in Romania, the UAE and London. Paul has held several managerial posts including Head of Science, Head of Sixth Form, Director of Studies and Assistant Principal. He has gained significant experience managing and leading