Britannica International School, Shanghai, is the only school in the city to be British owned, with fully-trained teachers from the British Isles, delivering the English National Curriculum to children from age 2 to 18 years, starting at the Early Years Foundation Stage (EYFS) all the way through to IGCSE and A Level qualifications. Our British heritage means that children leave us with the highest level of achievement.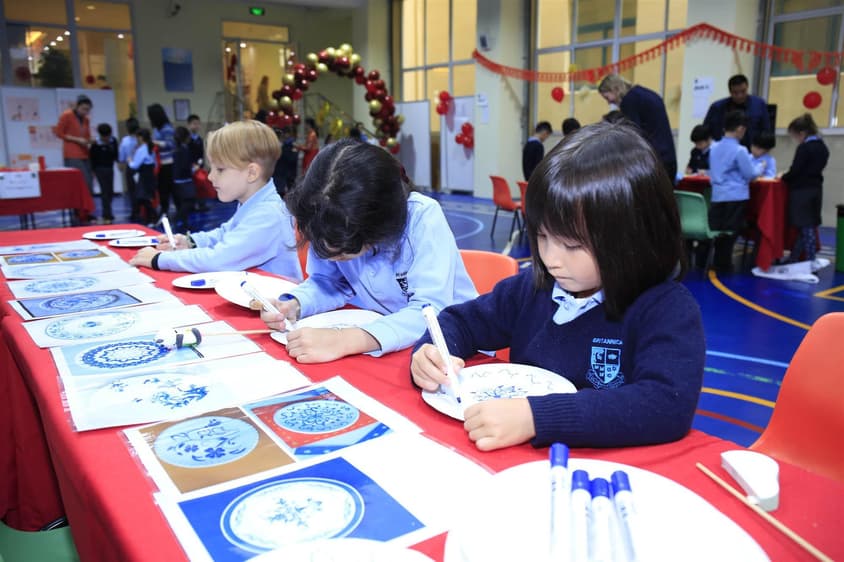 Students come to Britannica for our strong British foundation and truly personalised approach to learning, that enables your child to achieve the very best that they are capable of at IGCSE and A Level. Our commitment to always providing a low teacher to student ratio and small class sizes means that we have the time to identify, celebrate and nurture the excellence in your child.
As a truly international school, we also support the breadth of student languages; offering a World Languages Programme to provide native language lessons throughout the school for Mandarin, Korean, French, Italian, Japanese and Hebrew. We also provide the highest quality English as an Additional Language programme.
As soon as you step into our school, parents, students and teachers all feel the warmth, excitement and passion to thrive. Why not book a personal visit to Britannica and see how we could support your child's development.
'Our daughter's form teacher is an outstanding teacher who is constantly encouraging and supportive, while acknowledging the need to push her ability. She is a credit to the school and is such a positive influence on her education - so much so that our daughter has a will to learn, loves going to Britannica and being in her class. We spent time at the recent Parent-teacher meeting with our daughter's Mandarin teacher, discussing our desire for her to be equally fluent in English and Chinese given the importance of China and the evolving world status. She was incredibly knowledgeable and aware of our daughter's current status, providing the advice and encouragement we need to ensure our daughter has the best opportunity to achieve this. It was an extremely positive and encouraging to spend time talking with Britannica staff at the recent Parent-Teacher meetings, across academic, languages, the arts and sport - all areas our family greatly value. We were extremely impressed with every one of these teachers. Their passion, compassion, consideration and way in which they engaged with us as parents was exemplary and reassured us that our daughter is in the best of hands.'
——Steve & Bee, parents of student in Year 1