Dear Parents,

With the Year of the Ox fast approaching, it is again the time for us to celebrate Chinese New Year at Britannica. This year due to the COVID restrictions, we will unfortunately not be able to celebrate it with you on school site. Nevertheless, we would like to share the excitement and fun with you through photos and videos of our celebrations. Please keep an eye on our school Wechat and newsletter for updates.

Opening Morning
As a tradition, Monday1stFebruary will be the opening morning of our Chinese New Year celebration week. We will kick off the day with a special dragon dance performed by our Year 5, Year 6 and secondary students and a Chinese drum performance by the student Drumline.

Chinese New Year Performances
These are exciting and unique cultural experiences where our students will perform traditional Chinese dances, dragon dances, drums, Kung Fu, singing and poetry recitals on stage. All the students from Reception to Year 10 are involved in the performances. The recorded performances will be shared with you.

Chinese Costume Day & Chinese Culture Day
On Wednesday 3rdFebruary all students are invited to attend school wearing either traditional Chinese costumes or a selection of red clothing, to participate in Chinese cultural activities. Your help in dressing them up for our themed day celebrations is greatly appreciated.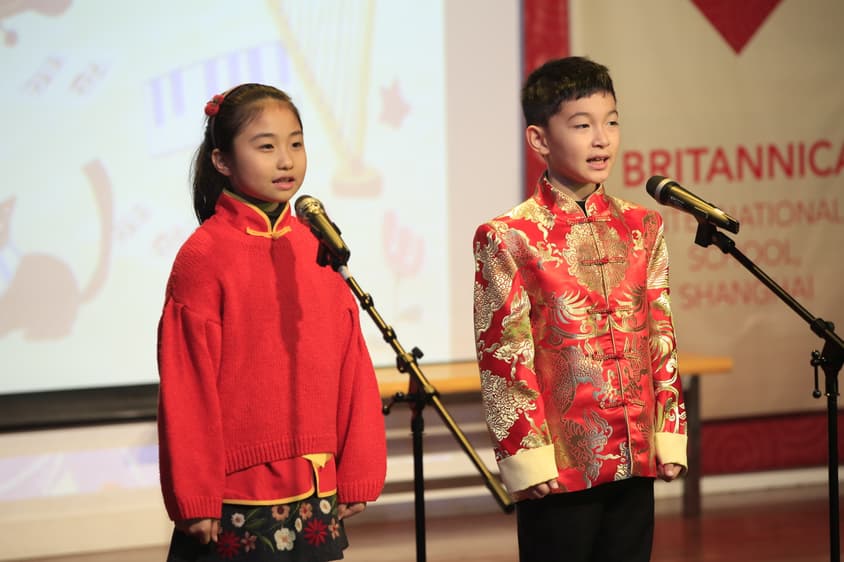 Hongbao Making Contest
Hongbao (aka the red envelope) is a popular gift people give during important festivals and celebrations in China. As part of the celebration this year, we would like to invite all the students to participate in a Hongbao Making Contest to showcase their understanding of Chinese culture and their artistic creativity.
Students need to work at home to make a Hongbao, with an interesting design on the cover. They could create a picture to tie in with the Year of the Ox, or create lettering reading Happy Chinese New Year. We are looking for imaginative and creative designs.
The completed Hongbao needs to be handed to Ms Fu in Room 116. The deadline is Friday 29th of January.
Should you have any questions about the above activities, please email Ms Fu, our Head of Mandarin, at efu@educator.orbital.education.
We thank you for your support and look forward to sharing the fun and excitement with you.
Happy Chinese New Year! Xīn nián kuài lè!
Britannica Mandarin Team