At Britannica, the children in the Early Years benefit from the expertise of multiple specialist staff. These fully qualified staff enable the children to broaden their learning in a variety of areas and provide a comprehensive and enriched curriculum to our younger learners. See below for details of what is offered at Britannica.

Mandarin

Mandarin lessons are delivered daily, taught by Mandarin first language speakers in engaging and creative ways. Through stories, tales, songs and rhymes the children learn to improve their Mandarin language, literacy and communication skills. Lessons are split into native and non-native, allowing the children to learn at their own level and pace.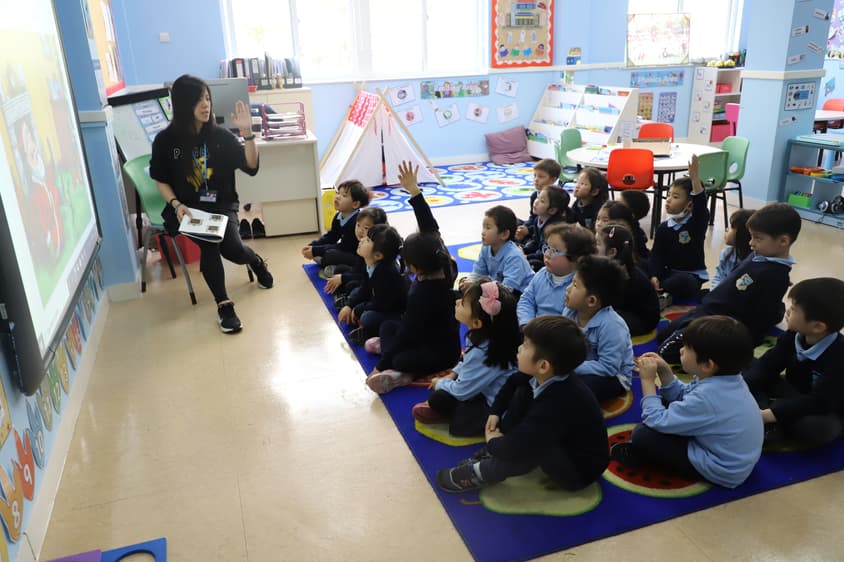 Native Language

Children's native tongue is highly valued at Britannica and as such bi-weekly lessons are offered in a multiple of languages including Mandarin, Hebrew, Spanish, French, Italian, Japanese and Korean. These lessons are taught exclusively by native teachers and develop the child's oral and written skills in fun and interactive ways. English first language children have specialist Internationalism lessons.
PE

A child's physical development is an essential part of the curriculum in the Early Years and is cited as one of the three prime areas of learning and development in the EYFS framework. PE lessons are taught by fully qualified staff providing the opportunity for children to develop their coordination, balance, awareness and confidence, in addition to understanding about the importance of a healthy and active lifestyle.
Music
Music has many benefits in the Early Years and all young learners. Not only does music give children the opportunity to learn a variety of musical instruments, it is also proven to develop language and strengthen social and emotional skills. Lessons are provided weekly in specialised music rooms within the school.