Britannica International is delighted to share news of our Year 11 students outstanding IGCSE examination results.
Britannica International offers the Cambridge IGCSE programme in Years 10 and 11. Today, it's the world's most popular international qualification for 14 to 16-year-olds.
Not only is it truly international - it gives students more options than any other international qualification. That means more subjects to choose from, more ways to learn and more ways to succeed.
Our Year 11 students embraced this challenge and were entered for over 100 examinations across 18 different subjects.
Their incredible results are summarised below: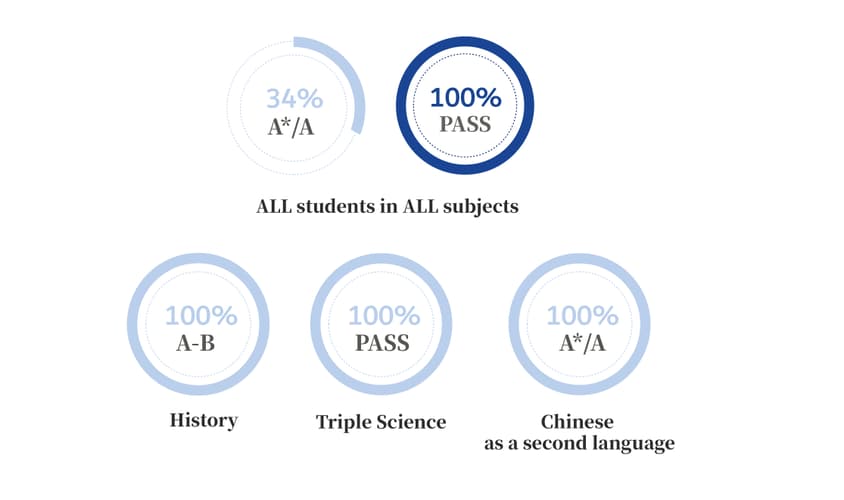 There were also a number of individual successes with several Year 11 students achieving results which place them in the top percentage of learners globally.
We are extremely proud of all our IGCSE students. They have worked extremely hard for these results, and we're delighted to see their work being recognised in their results. Congratulations to each and every one of you!